led full size police warning lightbar,led full size police warning lightbar china,led full size police warning lightbars factory

Key Specifications/Special Features:
Description:The sleek design of this 48" new hawk Light Bar 2.0 improves your vehicle's fuel efficiency whichcontains a total of 1W/3W LEDs and TIR/LIN Optics make this lightbar more brilliant than past models.This lightbar also features a dual-layered aluminum housing and a fully sealed and weatherproofedflasher, guaranteeing that your light will be bright and clear in all conditions.It comes with 15 user-selectable flash patterns, 14 primary warning modules, and safety features thatget the job done.This lightbar fit with a 10-foot wire harness, universal mounting brackets for easy installation, and canalso be hardwired to your existing switch box.This light is fully encased and includes an epoxy-covered flasher, making it waterproof and reliable ineven the worst weather conditions.Dual layered aluminum housing materials adopted for all hard parts of this lamp make this productwear-resistant, anti-corrosive, weatherproof, durable, and sleek.LED takedowns, alleys, and integrated traffic advisorArrow stick directions: left, right, center outPowered by 12 V/24V:Available Length: 17",27",37",47",57" Width: 11.8" Height: 1.8"

Product Feature:
It's with heavy duty metal structure to Make the whole lightbar more durable, covers can be in silver or painting black,
TIR4 or Linear 6 LEDs reflector make it more brightness. Metal base for better heat dissipation and stability.
This is your best choice if you want to find a dual color capability?but get frustrated that the price is just way out of your budget.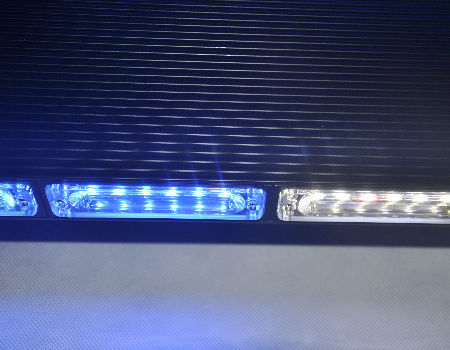 Details highlight quality, ingenuity achievement model!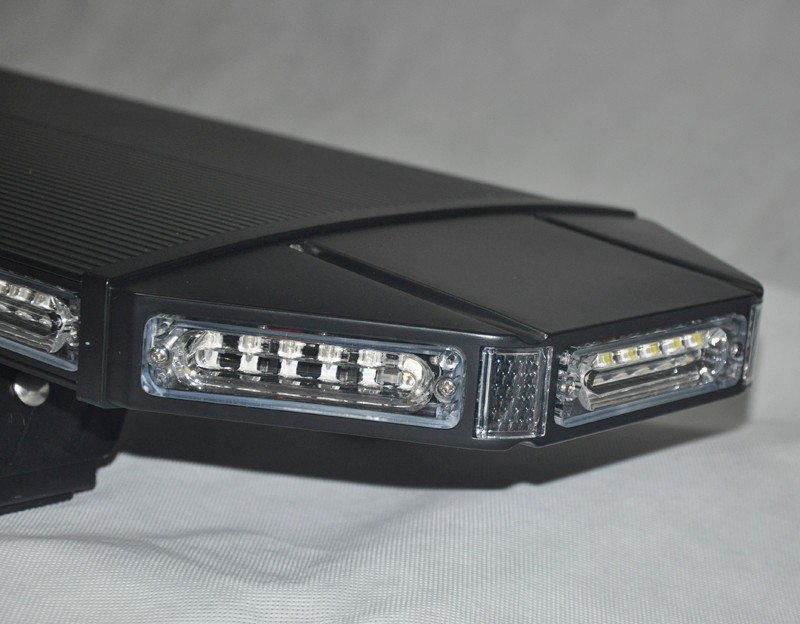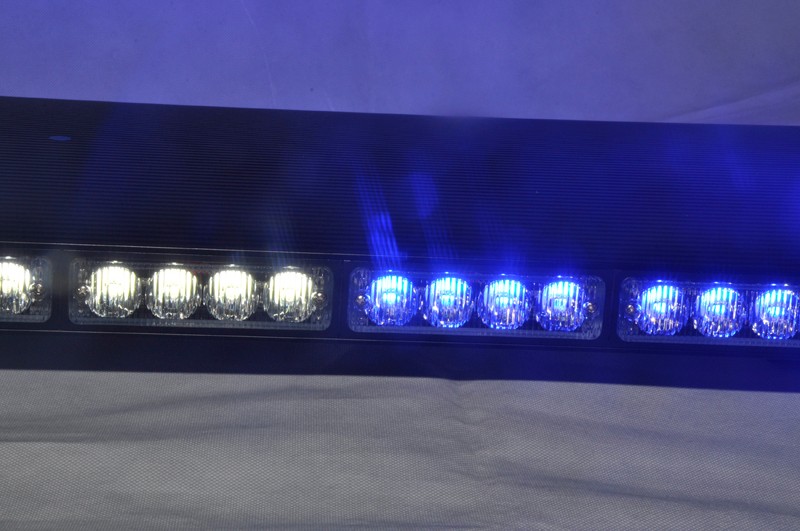 The wear-resistant, anti-corrosive, completely waterproof, weatherproof, durable, and sleek to ensure high quality and already gained a good reputation from our customers.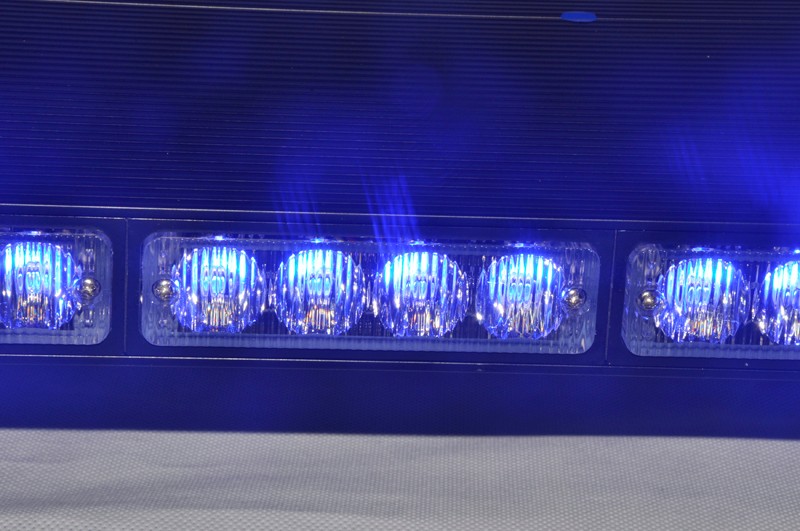 LED clusters Optional:
Can be TIR4 or Linear 6, 360 degree visual to make the lightbar brightness
Side view:
This product adopts double-layer aluminum alloy boards structure and sector design, which has distinct outline stronger percussion-resistant capability, and is not easy to lose color and get aged. Moreover, the caution light has good sealing and waterproof. A lot of LED lights are distributed as a ring and use high power LED lights let it give out strong flash from each direction. And it has advantage with high brightness and low power waste.
Can be with Dual color Change LEDs
Single or Dual color Change available!
It's also fit with different control box can be choiced according to requirement.
This is your best choice if you want to find a dual color capability and impressed lightbar with competitive price.

It comes with a 10-foot wire harness to be sure high stability and Stainess steel adjustablel mounting brackets according to requirement.