Product Details
Model Number:TBD-8890D1 LED warning lightbar
Brand Name:KOREN
Origin:China (mainland)
Key Specifications/Special Features:
Specification:
3W LEDs TIR4 or LIN6 LEDs in every module Front and Rear ,high brightness Low Profile Design, Black or Gray Aluminum housing; 15 Or More Flash Pattern Self contained internal flasher LED Take down and alley lights W/ Steady burn or Flashing Built in arrow stick in rear Color (Amber, Red, Blue, or Red/Blue) 15 foot cable, simple or multi-function Swich box for choice Fully encapsulated weather proof housing Universal Mounting Brackets Included Dual layered aluminum housing materials adopted for all hard parts of this lamp make this product wear-resistant, anti-corrosive, weatherproof, durable, and sleek. It comes or without 100W speaker at bottom; LED color: red,blue,amber,white or green available; 12 Volt/24Volt available; Size 46" L X 2.25" H X 12" D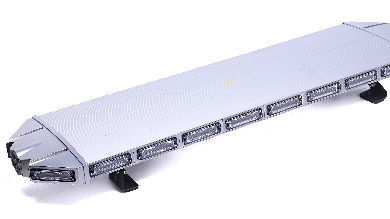 heavy-duty aluminum structure warning lightbar with personalized appearance, can be 17", 27",37" 46",55" etc for different requirements.
Linear 6LEDs in 3watt each, make the lights brightness and 360 degrees of visual.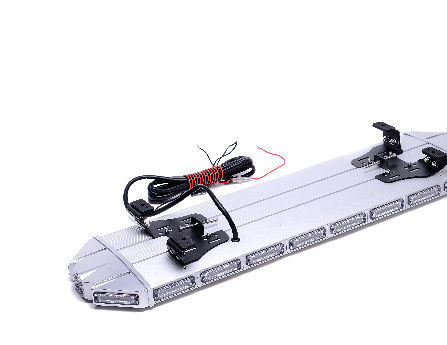 An adjustable mounting bracket makes the lamp easier to remove and replace,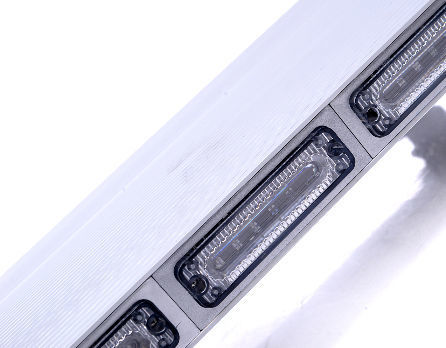 Can be Linear 6LEDs or TIR4 LEDs each cluster, The clusters fixed by screw directly from outside, There is a tight connection between the two light modules.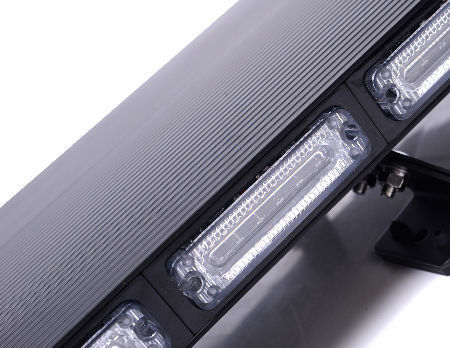 Outer cover can be in black and silver.